Sidcup – Lecture (@ Orpington Village Hall)
January 14 @ 2:00 pm
£7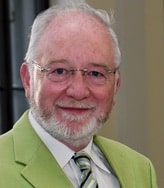 Honeybee Nutrition
Prof Crailsheim teaches that the social organisation of honeybee colonies is every bit as complex as the way they collect, store and share their nutrients. In fact the colony has a "common stomach": they exchange food by the process of trophallaxis and even share their own products (royal jelly).  He also considers that the reasons for colony losses in Europe include many nutritional aspects; therefore key facts about the quality and quantity of food for honeybee colonies will feature in this talk.
Soon after finishing his PhD, Karl Crailsheim started to investigate the honeybee as a super-organism, focusing on behaviour, physiology and health. Concerned about the mounting losses of honeybee colonies, in recent years he has focused increasingly on the threats to honeybees, such as diseases, parasites, malnutrition, weather, climate and agrochemicals.
Recently retired from Graz University in Austria, his huge range of publications and research papers will continue to be cited in scientific journals around the world.
He is an excellent speaker, and this event will be first rate winter brain food for the region's beekeepers.
Tickets
Tickets are £7.00 on the door, or £5 in advance,  including tea & cakes
Please pay by bank transfer to: Sidcup KBKA, Acc no. 51629569 – Sort code 60-19-19 providing your name as the reference.