Mid-Kent – Beekeeping Beginners' Course
March 27 @ 7:30 pm

-

10:00 pm

£80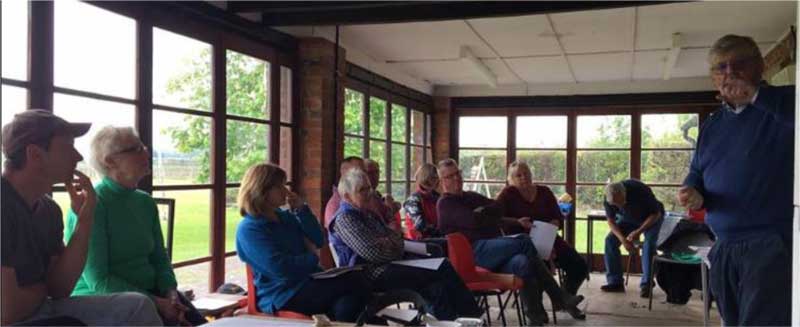 This course is designed for beekeepers who have some experience / knowledge of beekeeping and is designed to provide tuition to a level where the attendee will be a better beekeeper and be able to take the BBKA basic exam at the end of the course, (the exam is optional).
The cost of the basic course is £80 per person (or £100 per couple) and includes a light lunch at the weekend apiary sessions, a course book (to keep) and comprehensive course notes.
Places are limited so to reserve your place please contact Sue Chartier using the details below.  Payment of a deposit will be required.
Week 1
General introductionContext
The Colony
The Hive
History
The Beekeeping Year
Queens, Swarms
Bees, Plants
Hive productsWeek 2
Equipment
Hive Designs
Hive Parts
Tools
ClothingWeek 3 (Practical)
Manipulation
Essentials
Practical sessions
Stings and First AidWeek 4
Beekeeping
Beekeeping Year
Inspections
Signs of trouble
Impact of Swarming
Feeding
Adding supers
Uniting colonies
Week 5
Natural History
Queens, Workers and Drones
Life Cycle
Basic Anatomy
Function of Queen, workers, drones
Age related dutiesWeek 6
Beekeeping and the Public
Swarms, prevention and control
Swarm collection
Setting up an Apiary
Selling HoneyWeek 7
Colony Health
Basic Hygiene
Healthy Brood
Diseased Brood
AFB
EFB
Integrated Pest Management
Testing for resistance
Adult diseases
Statutory Requirements
Wasps, Hornets,
Mice, Woodpeckers,
Moles etcWeekends 9 & 10
Practical Sessions
(attend one or both)